To report a lost or stolen Debit Card 24/7, call: 1-800-500-1044.
Wherever you are, the Chambers Bank debit card gives you the flexibility to make purchases without writing a check. Simply present your card to any merchant who accepts MasterCard® debit cards, and your purchase will be deducted automatically from your checking account. Plus, a detailed description of every card purchase and transaction you make appears on your regular, monthly checking statement which helps you better manage your money.
EMV/Chip Protection
All new Chambers Bank debit cards are EMV (Chip Cards). Chip cards feature an embedded microchip that provides additional protection from fraud and unauthorized use when used at a chip-enabled card reader. The embedded chip is encrypted, safeguarding your personal information during the transaction.
Instant Issue Debit Cards
Choose your favorite design and we'll print your new debit card while you wait! Instant issue debit cards are available in the following locations: Amity, Danville (Main Branch), Dardanelle, Elkins (Main Branch), Fayetteville, Fort Smith (Rogers Avenue Branch), Havana, Hot Springs Village (Front Branch), Mansfield, Mena, Rogers, Springdale and Waldron.
The standard designs (Landscape and CB-Green) are available free of charge*; premium designs are available for a $5 fee per card.
*Replacement cards of standard designs are $5.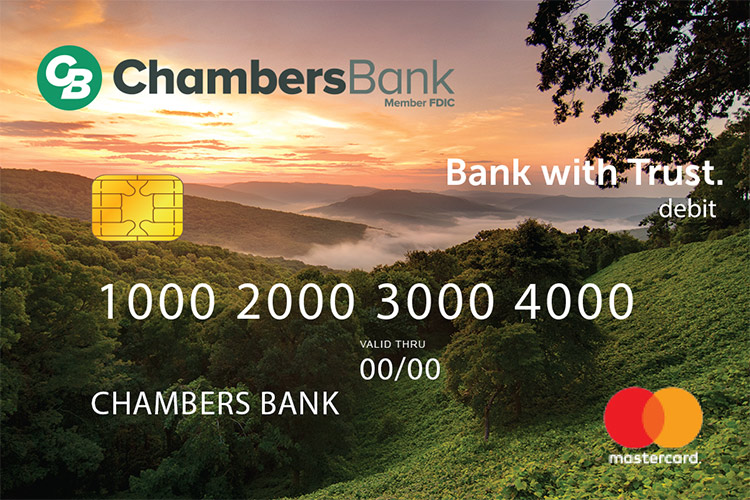 Landscape (Standard Design)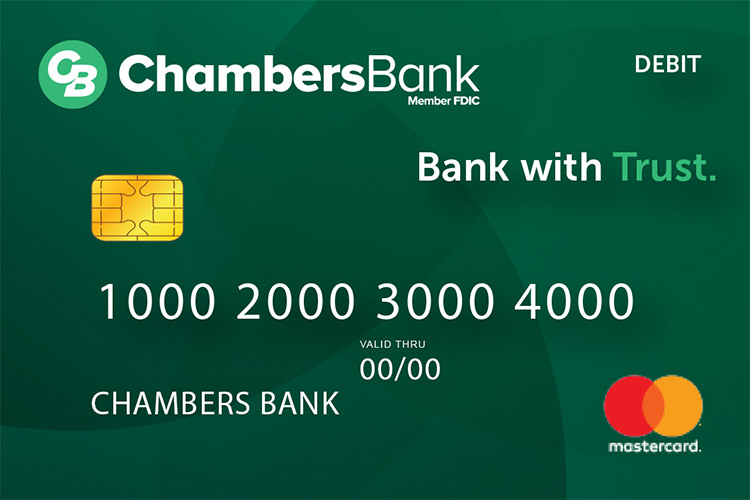 CB Green (Standard Design)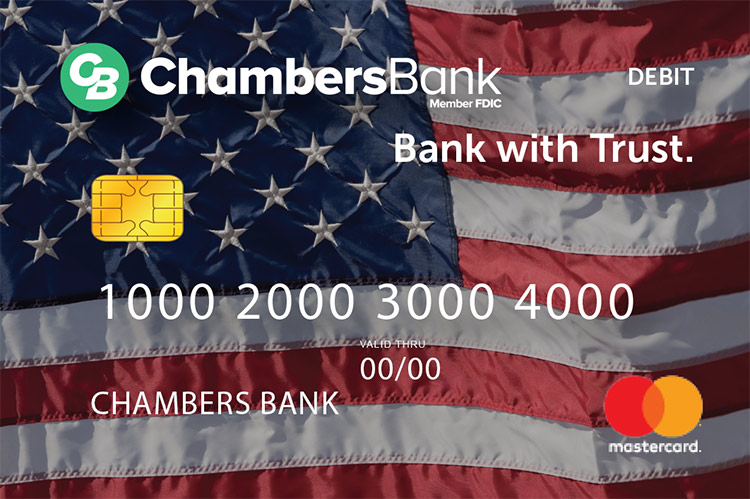 America (Premium Design)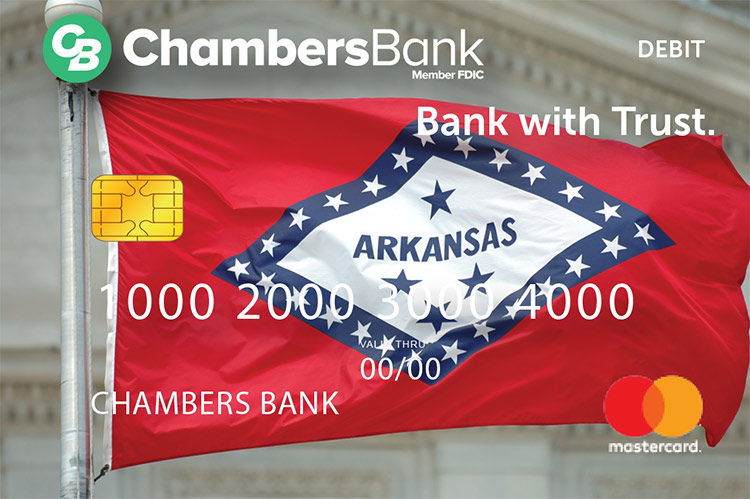 Arkansas (Premium Design)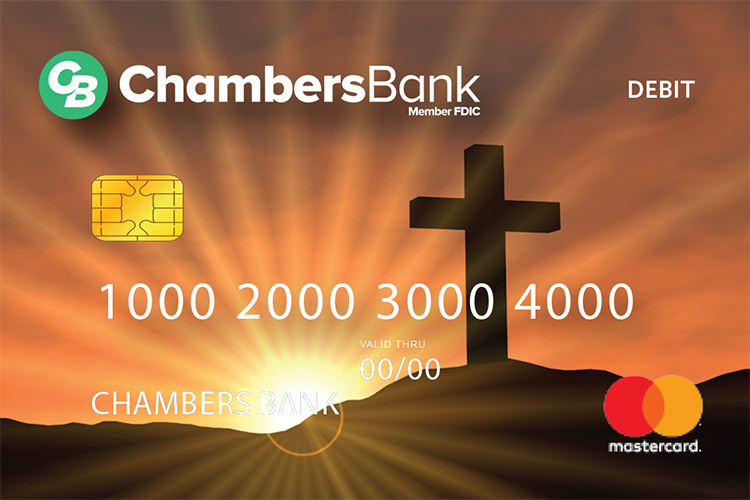 Cross (Premium Design)
Beach (Premium Design)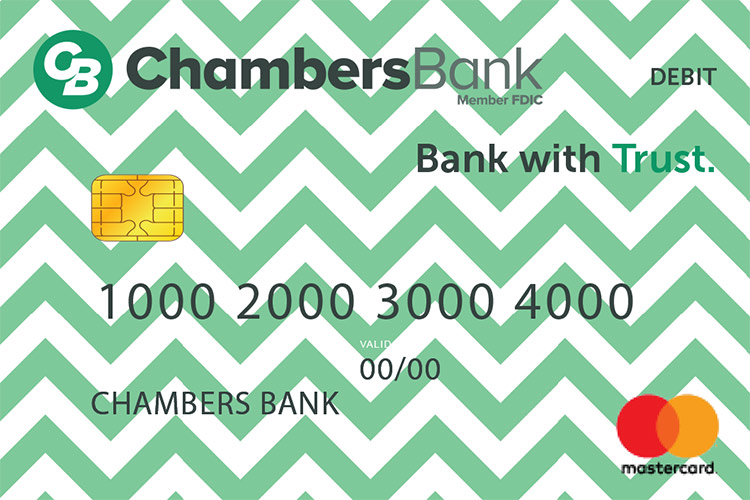 Chevron (Premium Design)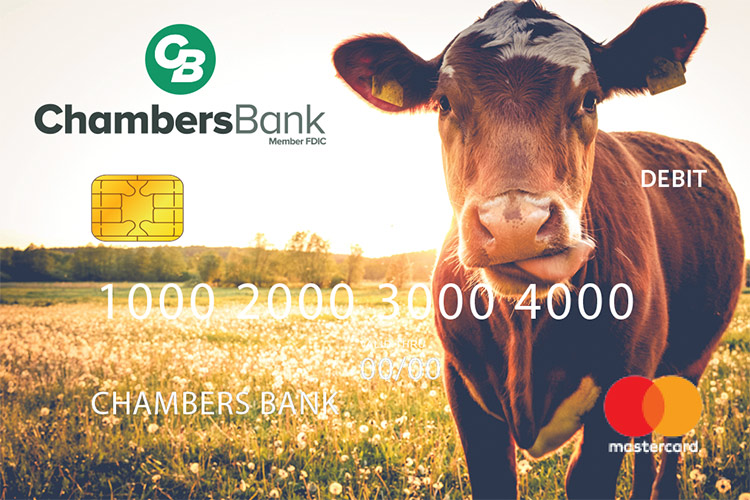 Cow (Premium Design)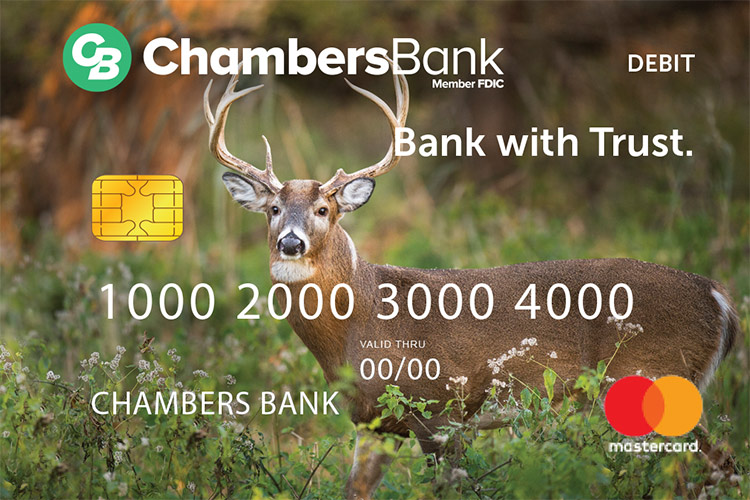 Deer (Premium Design)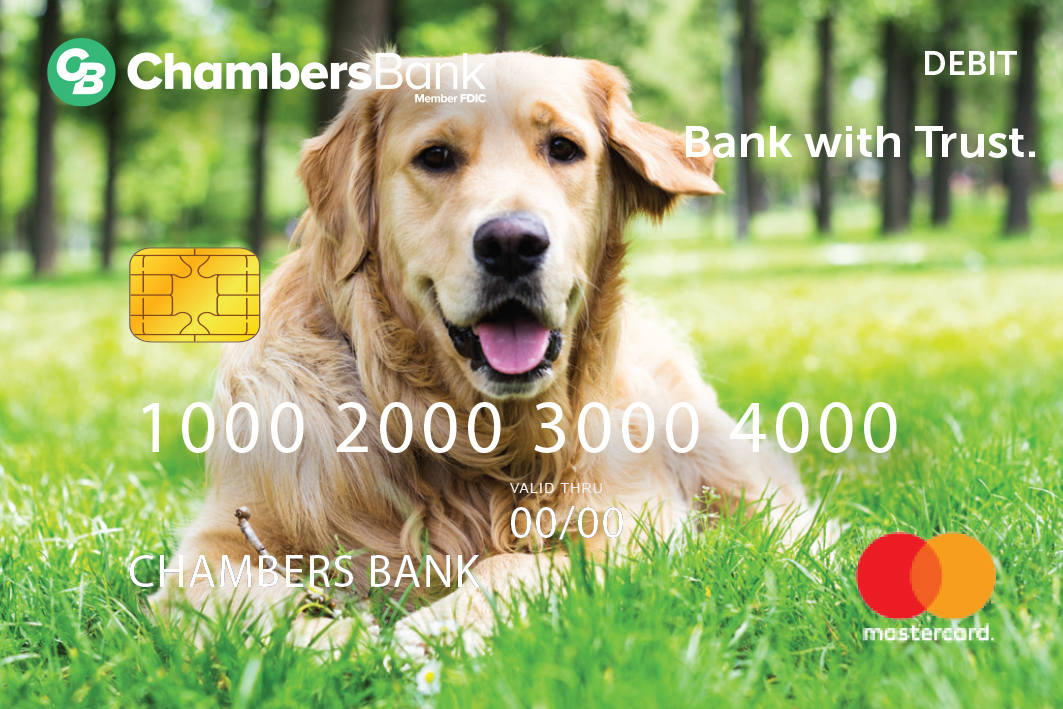 Dog (Premium Design)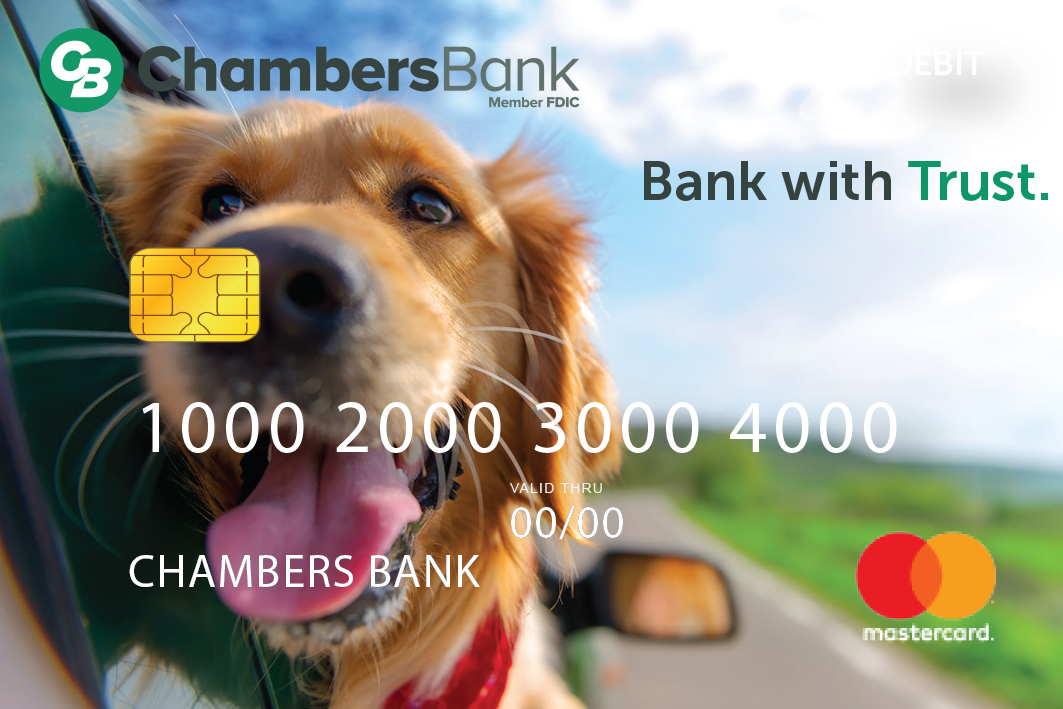 Dog-2 (Premium Design)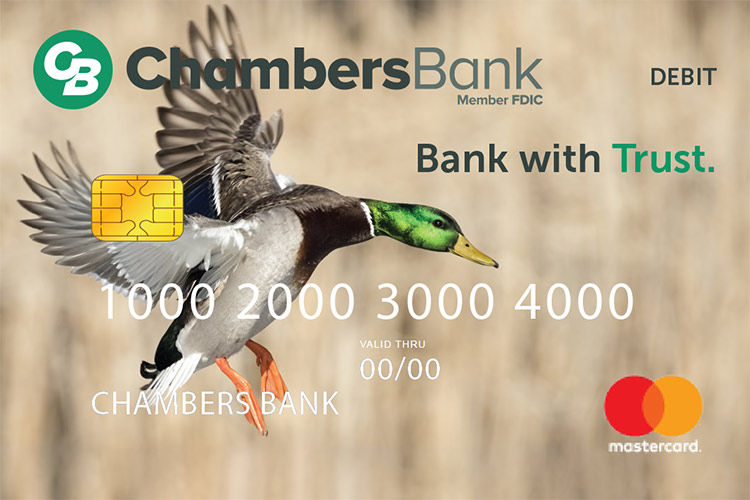 Duck (Premium Design)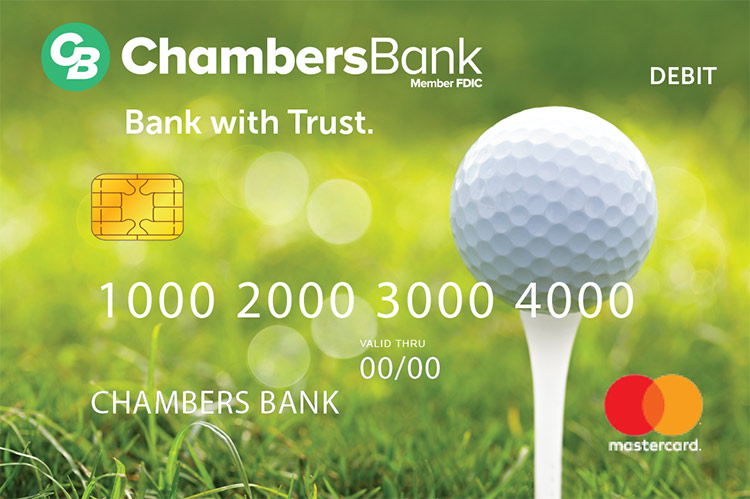 Golf (Premium Design)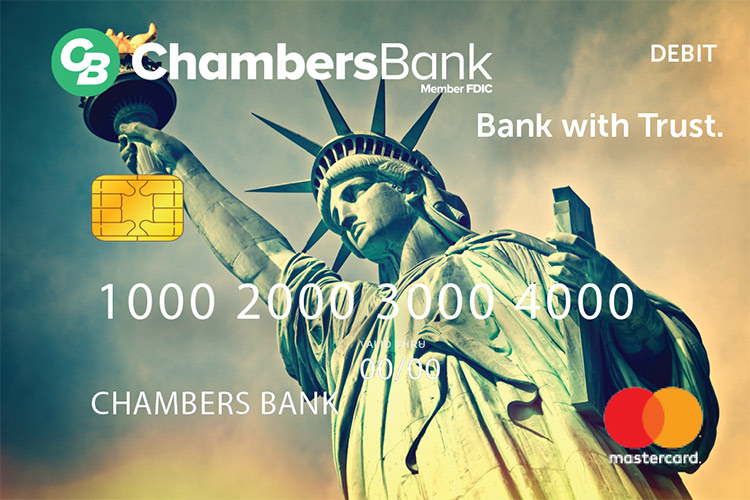 Liberty (Premium Design)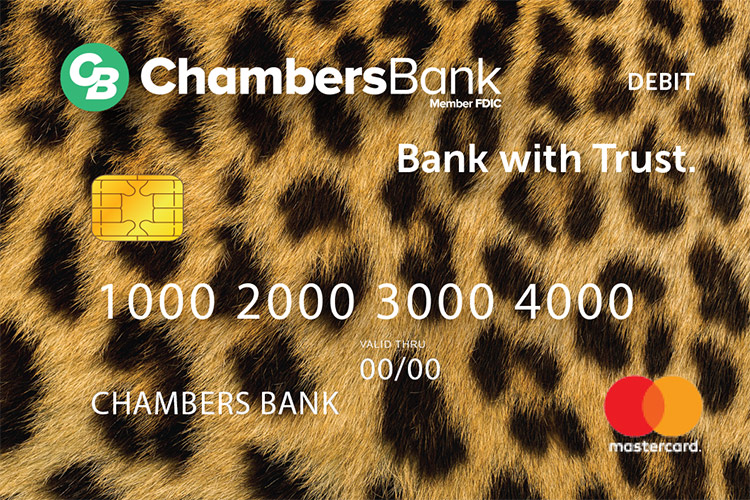 Leopard (Premium Design)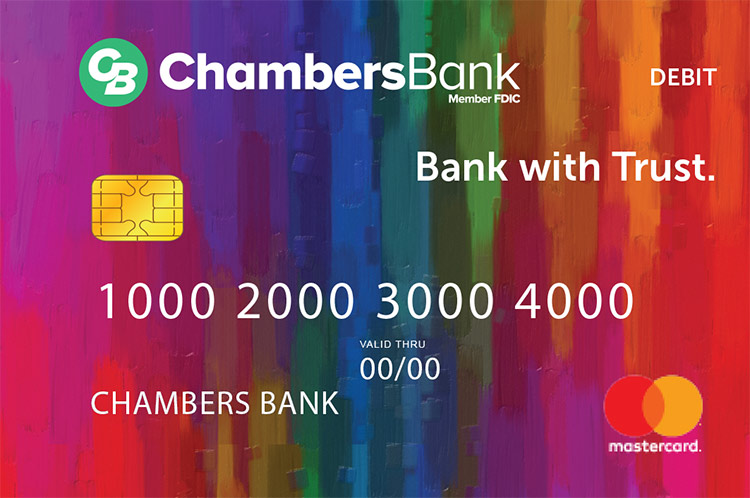 Watercolor (Premium Design)